Custom Research
We change the way people farm with unbiased trusted results
Farming Smarter offers an unbiased, third-party, research service. We test for product registration, variety suitability, pest management, PGRs, fertility products and agronomic practices.
Client-Centered Approach

Client driven customized research




Client satisfaction is of utmost importance, and we believe communication is key to successful outcomes. We value the relationships and insights we gain from open dialogue with everyone involved in projects.

Farming Smarter has extensive experience with grant procurement and can help companies leverage research investment. This may provide funding for more in-depth testing.

Customer satisfaction is our main priority, and we follow the direction of each client regarding processes, data collection/analysis and reports to meet client objectives.






Innovative Network

We bridge the gap from lab to soil




We attract a community of passionate innovators and provide agronomic testing, scientific knowledge, and delivery of third-party, unbiased data.

This program ties its clients into a network of passionate innovators including research professionals, agronomists, farmers, and post-secondary institutions. Our clients can choose the level of interaction with this network. They can call on professionals in specific fields or simply keep a finger on the pulse of the industry while developing products to serve it.
Satisfied Customers

AgroLiquid


Albaugh


Alfalfa Seed Commission


Alpha-Agri


Anuvia

BASF


Bayer


Belchim Crop Protection


Complete Agronomic Services


Corteva

FMC


Maizex


NorthStar Genetics


NuFarm


Nutrien

Pride Seeds


Sulvaris


Thurston Genetics


Western Ag Innovations


WISErg
Testimonials
"Farming Smarter provides excellent customer service and is quick at responding to our questions and/ or requests. They provide a quick turn around on data, which is very important to us. In addition, they are willing to put in the extra effort to find the pests (weeds) that we look to test our products on."
Mark Oostlander – BASF
"Dedicated group of people whose mission is to serve industry partners. High level of staff competency. The organization is prepared to make investments in people and assets to improve overall accuracy, relevance, and capacity to do research. Upgraded combines, planting tools, software etc enabling higher level of project execution."
John Gibson – Albaugh
"I chose Farming Smarter as one of our contract research partners due to its knowledge of the local pest problems and ability to find sites with the specific weed spectrum I desired. They are a pleasure to work with and make my job easier."
Mitch Long – FMC
Featured Projects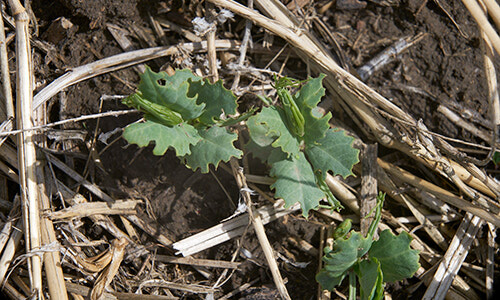 Saturday, December 31, 2022
Ongoing
Distribution and abundance of insect pests in Alberta that affect field crops is correlated with climate, weather, agronomic practices, and natural enemies.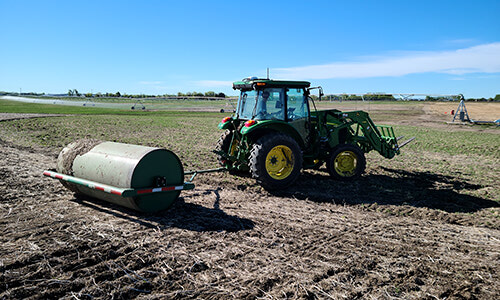 Tuesday, December 31, 2024
2022-2024
Land rollers are commonly used to push rocks into the soils and improve harvest operation during silage crop production. Other benefits of land rolling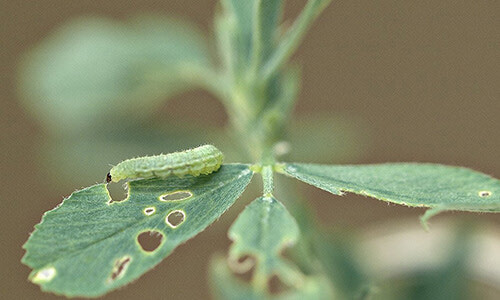 Sunday, December 31, 2023
2021
Alfalfa weevils are a pest in seed alfalfa production because the larvae eat the flower buds off the plants. This study focuses on testing several insecticide options for farmers, aiming to help them protect their crops from this pest.