Project Abstract

Cover crops are an ever-growing trend throughout Prairie Canada, but little is known about the benefits and detrimental effects of their addition to crop rotations on our fields.

This project will evaluate the viability, impact, and benefits of including cover crops in crop rotations across Prairie Canada (including MB, SK, and AB) over the four-year period.

By the end of this project, we hope to get more information on the potential for adoption of a range of cover crops across different growing environments in the prairies, along with their agronomic, environmental, and economic benefits and drawbacks.

Project Details

Timeline
2017-2023
Principal Investigator:
Yvonne Lawley


University of Manitoba

Project Contact:
Dr. Gurbir Dhillon
Funded By:

WGRF (96%), Manitoba Pulse and Soybean Growers (3%), (Manitoba Crop Alliance (formerly Manitoba Wheat and Barley Growers) (1%)
Project Objectives
Potential for cover crop growth across a wide range of over crop windows and environments.
Evaluate the reliability of cover crop establishment within annual crop rotations across a range of growing environments.
Impact of cover crops in crop rotations on crop yield and quality across a range of growing environments.
Evaluate the impact of cover crops on soil health across a range of growing environments in Prairie Canada.
Quantify the environmental impact of cover crops on N2O fluxes in three growing environments in Prairie Canada
Evaluate the economic costs and benefits to including cover crops in annual crop rotations across growing environments in Prairie Canada
Methods

Collaborators or Locations

University of Manitoba - Carman, MB
Glenlea, MB
University of Saskatchewan - Saskatoon, SK
SERF - Redvers, SK
Farming Smarter - Lethbridge, AB

Treatments

4-year crop rotation with cover crops (fully phased)

4-year crop rotation without cover crops (fully phased)

2-year wheat-canola crop rotation check (fully phased)


Lethbridge crop rotation will be wheat, canola, durum, and then pea.
Grain Crops
Tillage system: Reduced tillage systems. Use tillage when required to incorporate crop or cover crop residue to create a good seedbed. Use direct seeding or reduce tillage where possible or representative of standard practices in your growing area. You will need to use your experience and judgement.
Seeding: Select a representative variety and seeding rate for each crop type for your growing area, to allow for more timely cover crop seeding ≥ consider selecting a variety on the early side for your area. Select an appropriate seeder for each crop. Disc drills are important if direct seeding into cover crop residue
Fertilizer: Fertilizer rates for each crop type will be based on fall soil test and local lab recommendations. Select a representative target yields for your research farm/growing area for each crop. Fertilizer rates should be the same for treatments with and without cover crops. Although soil tests will be conducted by plot (by rep in year 1), select one rate for each crop and apply to all plots with that crop in the experiment for that growing season.
Herbicides: Apply pre-plant and in-crop herbicides as required for adequate grassy and broadleaf weed control. Use label rates. Be mindful of spray drift to neighboring plots for both cash and cover crops. Other mechanical and cultural control practices can be used in combination with herbicides based on your experience and judgment.
Fungicides and insecticides: fungicides and insecticides should be applied as seed treatment or sprayed in-crop following standard practice for your growing area. When possible, disease and insect damage should be limited so that they do not mask rotation differences.
Harvesting: Harvest each crop in the rotation at the appropriate time with the appropriate equipment. Identify a representative area that is one plot combine pass within each plot that will have minimal sampling disturbance during the growing season to quantify grain yield. Sub-samples of grains will be saved each year of the study.
Perennial Crop Check
Establish an alfalfa or alfalfa-grass forage mix that is adapted to your growing area in year 1 of the experiment. This perennial treatment is a check treatment for soil quality measurements in the final years of the study.
The perennial crops should be hayed (or cut and raked off) at least once per year. The cut forage must be removed from the plot area.
The perennial crops should be fertilized annually based on soil test recommendations or standard practice in your growing area. If the stand is poor ≥ inter-seed in the spring or fall to fill in the stand. Control weeds as required.
| | |
| --- | --- |
| | |
| | |
| | |
| | Grade (yield, moisture, TKW) |
| | |
| | |
Results
Sign in or subscribe to view.
Articles
Friday, August 6, 2021
Use of cover crops has been increasing throughout the Prairies, but little is known about their benefits & detriments.
A Farming Smarter project is investigating how to incorporate cover crops in the fall season. Our strategy is to implement them within crop rotations.
Friday, May 1, 2020
This trial is a 4-year fully phased rotational trial (each year has each part of the rotation sequence) looking at the effect of cover crops on viability, yield and soil health.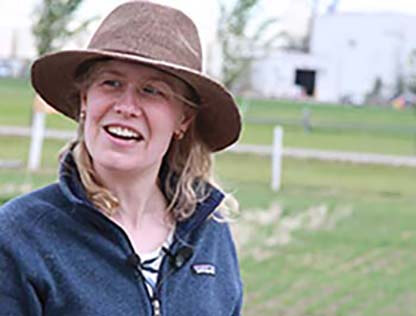 Thursday, February 20, 2020
Yvonne Lawley, University of Manitoba, talks about the goals of cover crop use on the prairies. Cover crops can improve soil, conserve water and strengthen a farmers bottom line.