By Sean Kjos
Come find out what researchers now know about successful cover crops on the Canadian prairies.
Our climate and some crops can make cover crops a hard choice, but Dr. Maryse Bourgault, Assistant Professor and WGRF Chair in Integrated Agronomy at the University of Saskatchewan's Departments of Plant and Soil Science, will share research June 15 at Farming Smarter Field School.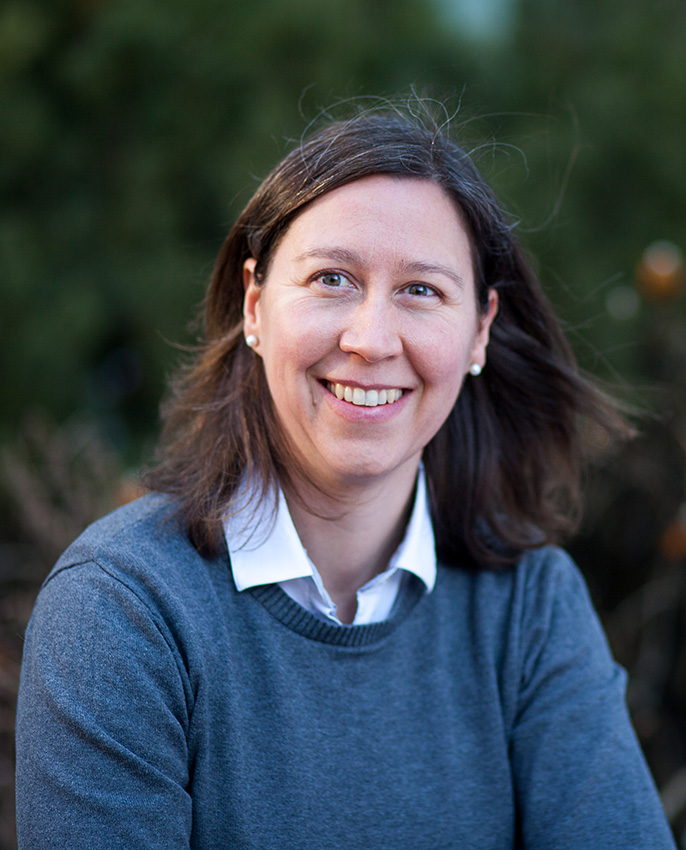 Dr. Maryse Bourgault
Dr. Bourgault's knowledge of interdisciplinary systems to improve resilience, sustainability, and profitability in western Canada grain production makes her a perfect fit to present our current research into new cropping systems. Her research explores the various options available to growers when establishing cover crops. The timings investigated include post-harvest, simultaneously with cash crops, and during the early flowering stages of the cash crop.
We are excited to have her join us at our Field School and bring a deeper insight into our research!
Cover crops provide an opportunity to benefit soil health and the quality of subsequent cash crops. By reducing soil erosion, creating new root channels for water infiltration, or adding nitrogen back into the soil with legumes they can reduce risks while providing many benefits. However, in the Prairies more research is necessary.
Currently, the majority of cover crop research in North America takes place in eastern regions where water challenges are different. In the east, they struggle with water erosion while we in the west struggle with getting water on our crops. This can lead to gaps in knowledge between the eastern research and western farmers. One part of our goal with cover crop research is to fill these regional difference gaps.
Before water becomes an issue, a large hurdle for western growers is timing to successfully establish cover crops. Seeded near the end of the harvest season, growers have two options: seed after harvest, or just before harvest. Both options have different challenges. Seeding post-harvest means the late in the season and there may not be enough heat left to allow the cover crops to establish. On the other hand, pre-harvest seeding makes it difficult to spray herbicides in-crop.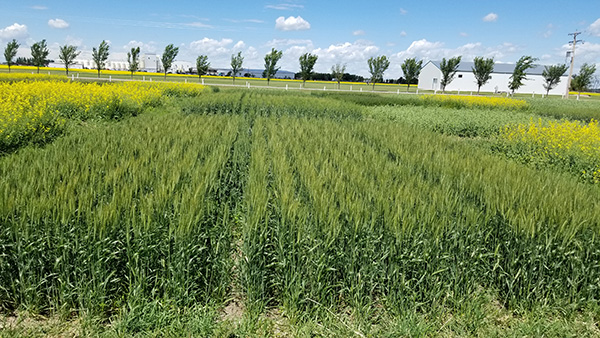 Image Caption: Wheat established in our cover crop rotational study. Each plot was randomized and followed a rotation durum, pea, wheat, canola to see the effectiveness of cover crops in a modern southern Alberta rotation.
Farming Smarter's research into cover crops extends past creating the regional information and includes the opportunity to further the knowledge behind timing and herbicide options. Our study extends over multiple years, allowing us to see legacy effects of cover crops. It also allows for us to examine multiple options available to producers. With this research, we hope to explore the best timings for growers to establish cover crops while getting the best return from a cash crop. Additionally, it will help us identify which herbicides will be most effective when established in-crop.
By identifying the most synergistic options for growers to harvest cash crops and establish the cover crops, we believe we will see enhanced results for cash crops. Furthermore, our timeline for the study will help us get a glimpse of the long-term effects of cover crops in the Prairies.
At our June 15 Field School you can start learning what research shows now about cover crops on the prairies and how to use them for profit and soil health.
To really dig into cover crops and nutrient management, sign up for our FaRM program running June 2023 to March 2024. Because a national coalition of farmer-led and farmer-supporting organizations, Farmers for Climate Solutions, fund this program, all event participation for people that sign up to the program will be free. Learn more here https://www.farmingsmarter.com/advanced-nitrogen-management-cover-crops-tour
---