Next week, the farm is open to your family!
Join us, August 13, in taking part in one of the largest agriculture events of the year ≥ Alberta Open Farm Days! We love this event as it brings so many new people out to experience agriculture and learn something about the industry in southern Alberta.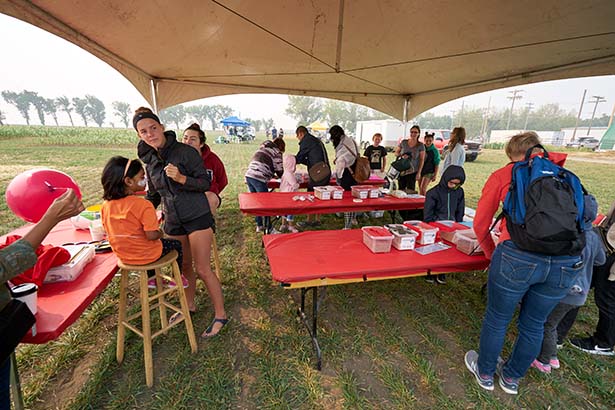 Like previous years, our event will have wagon rides through our research plots, farm equipment to explore, and lots of activities for the family to enjoy! This year, we're excited to showcase our Living Labs Adventure ≥ participants are tasked with solving challenges frequently faced in agriculture by speaking to booth attendees!
Learn about crop insurance, irrigation, crop disease, and much more!
Alberta Open Farm Days is an Alberta-wide initiative, and we are proud to participate each year!
To learn more about this event, visit the Alberta Open Farm Days website. RSVP for our wagon rides at our event page!
Bring your family out to experience agriculture from a new perspective! We hope to see you there!