When Russia invaded in February 2022, Ukrainian farmers faced unprecedented challenges. Farm operations in eastern and southern Ukraine fell under Russian occupation. and, in many cases, soldiers killed farm families and looted and destroyed the farms.
Farmers from other regions of Ukraine faced severe shortages of input supplies, especially fuel. In the middle of planting season, the farmers could not buy diesel fuel and were standing in mile-long queues at petrol stations to buy at least 50 gallons. Since most fertilizer supplies came from Russia, Belarus, and Kazakhstan, it too became incredibly difficult for farmers to access.
Many paid orders did not get delivered.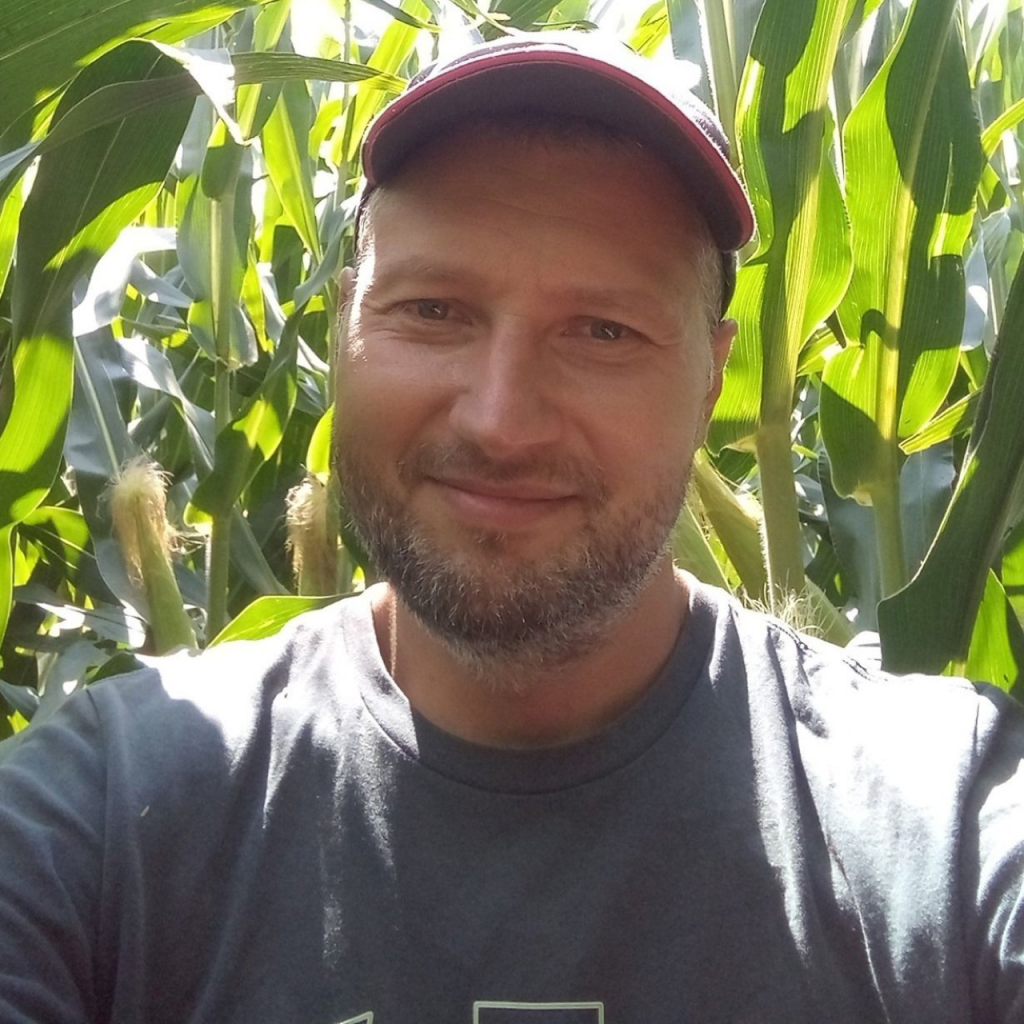 Denys Sergiienko started his career as an interpreter for the Ukrainian Kennel Union before becoming a Senior Project Manager overseeing the investment and development of agriculture within Ukraine.
In 2005, Sergiienko helped develop agricultural projects at Morgan Stanley, where he worked in the investment banking division. There, he provided his expertise and knowledge of local markets to IBD and GCM offices in London and participated in negotiations on strategic options for companies.
During this time, he also worked as a Senior Project Manager for the leading Polish investment company, Kulczyk Investments, where his focus was on agriculture logistics and real estate, as well as identifying investment opportunities.
Following his time at Morgan Stanley and Kulczyk Investments, Sergiienko continued to work in agriculture, becoming Director at Milkiland Agro. There, he managed 21,000ha and more than 10,000 cows. Now, he is Managing Director and Co-owner of Lebid Agro where he oversees the operational management of 1,100 hectares.
Farming in Conflict
In his words, one of the most critical implications from the war was a lack of manpower.
"Five out of six of my tractor operators were called by the Army the day after the war started. More than one million men were called to defend the country and most of them derived from rural areas and used to work at farms," says Sergiienko.
At the time of Russian aggression almost 25 million tonnes of grain were stuck at elevators, mostly in the south of Ukraine. Russian invaders managed to steal at least 10 MMT which were sold to Syria and Iran.
The only trade channel was Poland and Danube River ports that were unable to process such a large volume of grain exports.
Despite the hike in world grain prices as a response to disrupted Ukraine supplies, domestic prices fell almost double. Russian troops blocked access to the Black Sea ports and seized grain hauling infrastructure that accounted for 75% of the total Ukrainian grain exports.
As a response to that, logistics cost increased threefold (up to $200/MT delivered to Germany) which made grain exports no longer profitable for Ukrainian growers.
"We had to cut fertilizer rates, especially nitrogen, because of the heavy dependance of the natural gas imported from Russia," comments Sergiienko.
After heavy shelling with rockets and Iranian drones, approximately 2/3 of the Ukrainian electricity supply infrastructure have been destroyed.
"So, now we face massive blackouts which makes grain drying a real hassle," he remarks.
---
Hear from Denys and other powerful voices in agriculture from around the world at our Global Crop Production Virtual Conference - December 14.