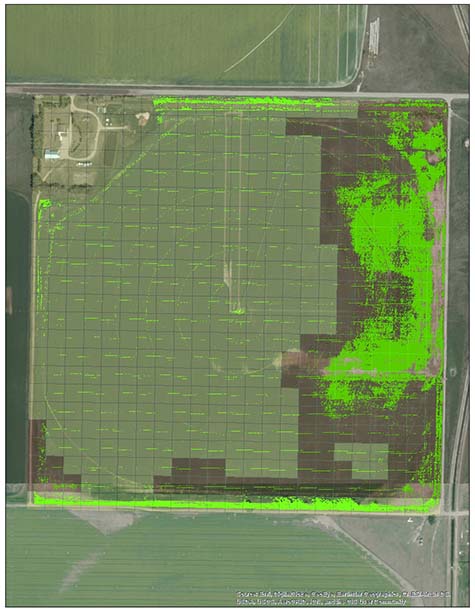 Our glyphosate-resistant kochia project is out of the ground and getting ready for the next year!
This year, we experienced a devastating heat wave and biblical swarm of grasshoppers. Thankfully, the grasshoppers were the least of our worries!
Because of the hot and dry year, kochia was able to out-compete its competition. This made it incredibly difficult to manage ≥ we found that every measure we took felt like we were taking two steps backwards.
Kochia grows well when it's hot and dry, especially as its competition withers and dries from the heat and lack of moisture. We weren't able to get as much control on patches as we would have liked.
Most weeds and crops that grow in marginal land, spots with high soil salinity or dry corners, have a difficult time competing for the resources in the soil. When the temperature becomes dry & arid, it puts additional pressure on these crops.
Kochia thrives in that environment and becomes tedious to manage.
The grasshoppers that swept through the region did not seem to impact kochia.
Our project uses the same field for four years. Each field has a different crop, set on a yearly rotation. This allows us to manage how we control it as some crops are better at helping to control kochia.
This year, we had a crop rotation of durum wheat, spring wheat, and flax.
While we're preparing for next year, that crop rotation won't be settled until just before the trials take place.
If you would like to learn more about this project, you can read the Managing Herbicide-Resistant Kochia project page!
Or check out some of our videos!