Farmers can come hear the results of Farming Smarter's herbicide-resistant kochia project at its February conference.
This four year study, funded by Canadian Agricultural Partnership, had locations in Bow Island, Enchant, and Medicine Hat. We investigated precision agriculture tools and mitigation opportunities available for the fight against resistant kochia.
Our Field Tested team, under Lewis Baarda, worked with local farmers on field-scale trials. FMC supported the study with herbicides.
Gathering Intelligence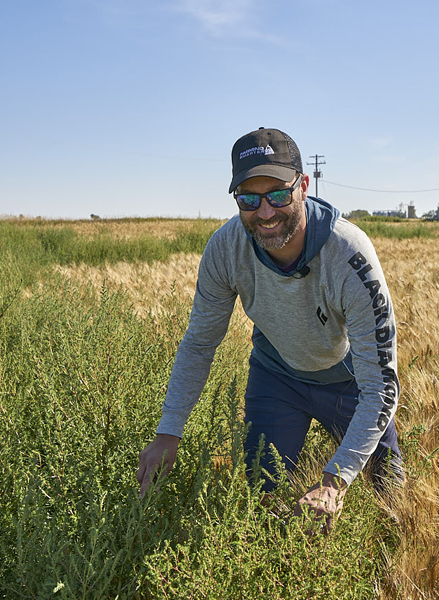 Kochia is an ultra-competitive, hardy weed that thrives in southern Alberta conditions. Over time, it developed an incredible resistance to many herbicides and continues to threaten viable agriculture land at an alarming pace.
Conquering kochia resistance would be monumental for southern Alberta farmers. Because of this, we maximized the information we collected for this project.
The three fields across southern Alberta each had an independent crop rotation that let us gather more data than if we used the same crops in each field. We were able to see the effect different crops, levels of competitiveness, and herbicide options had on kochia advancement. Additionally, we compared data with information from previous years.
We flew a drone over the fields to map the spread of kochia. This allowed us to track the areas of high kochia concentration year-to-year. By doing so, we could see if treatments aided or hindered the weed's development.
Weedy Competition
With so many factors in weed management, it's difficult to know exactly what works. We wanted to see what factors most affected mitigation.
Interestingly, we found that some crops naturally combat kochia. For instance, while dry beans themselves were not competitive, they are undercut at harvest. This practice essentially tills the field and provides a level of control.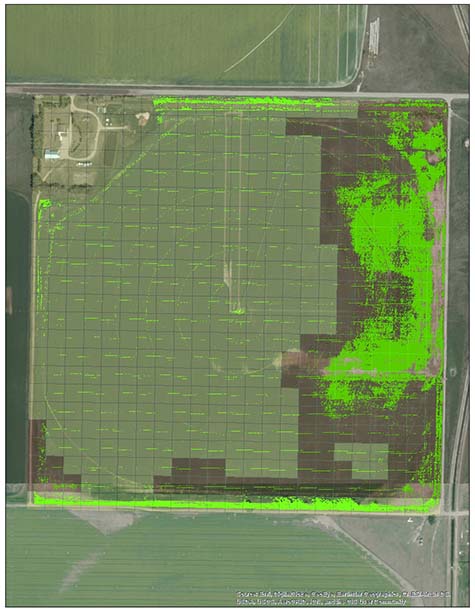 We investigated using unproductive, marginal land as a management tool. In Enchant, we tried to establish a salt tolerant forage in two saline spots. Both times, we saw poor performance in the first year of establishment. However, in one location a salt tolerant forage successfully established itself and began to combat the kochia in the second year.
Lewis Baarda, project lead, will begin data analysis and present at the Farming Smarter Conference & Trade Show scheduled for Feb. 15-16, 2023. Agronomy Smarts subscribers will see an update on the website by the new year.