Our High Value Specialty Crops study has one more year to go!
We're getting ready to tackle our last year of the project identifying how to best integrate novel crops into traditional rotations. In 2021, we finished the first year of this second rotation so this will be our final rotation.
For this project, we are using a strip design approach, involving eight crops including a core set of staple crops and select novel crops. Our staple crops of choice are wheat, barley, canola, and pea. The novel crops we're investigating for this study are hemp, quinoa, dry beans, soybean, flax, and corn.
Recently, these novel crops have been gaining popularity among Albertan growers!
We aren't just looking at these crops in our backyard ≥ we have sites in Vegreville, Falher, and Indian head, Saskatchewan as well as here in Lethbridge. This allows us to gather as much research as possible throughout the duration of the study.
Although the dryland plots in Vegreville were hard hit by this year's drought, we saw strong yields from all our sites. Thankfully, it wasn't nearly as bad as it could have been!
Enter the Matrix
There are several main objectives a study of this size has ≥ our study is identifying the impact the novel crops will have on the performance of staple crops, diminishing the risk of a crop failure due to inadequate crop management, and how to best prepare yourself to enter a new crop market.
For our study, we've gone with creating a matrix-style plot to maximize our data and crop sequences. To accomplish this, it requires a tremendous amount of effort to get it figured out.
"Lots of it is logistical, so you certainly get an appreciation of what farmers are up against," said Mike Gretzinger, Farming Smarter's Research Coordinator, "and that is one of the points of this trial."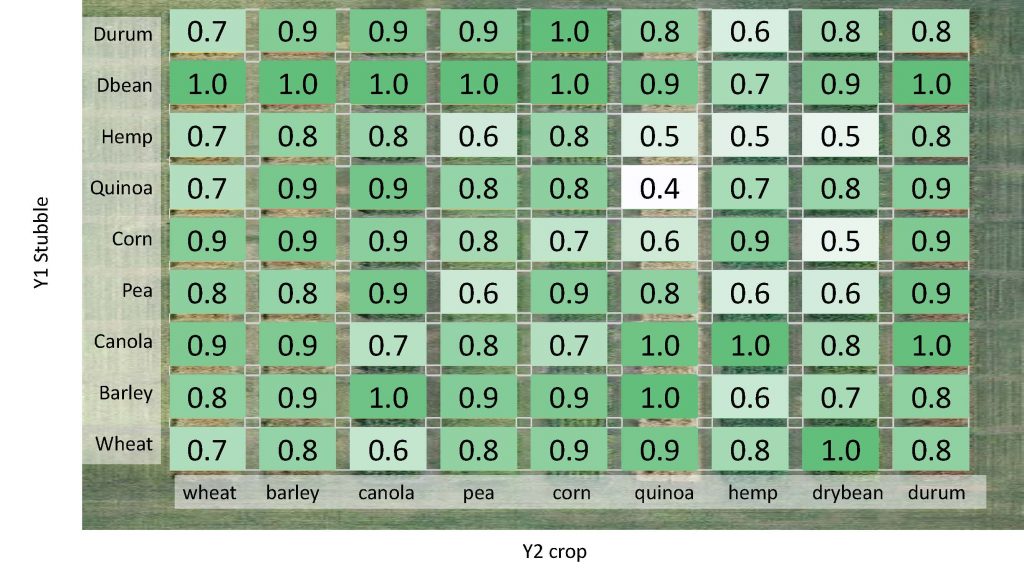 Our goal with this matrix is to provide an easy-to-read guide for growers looking to integrate novel crops into their rotations. This way, growers planning their rotation can see what the best crop and what the worst crop will be to grow next.
"You've got to look at both sides," said Gretzinger, "you have to look at what's the best thing to grow hemp on? Usually a cereal. Actually, in fact, most of our novel crops are best grown on a cereal. Cereals are kind of like the universal stubble ≥ anything grows well on them."
Finding the High Value in Specialty Crops
As these novel crop markets open up, we want to equip our community with the tools & knowledge to succeed. While we don't have complete, encyclopedic knowledge (yet), we are confident that this study will provide us with the tools necessary.
As we move forward onto exploring new projects, we may see this matrix style of research follow us.
Read more about this project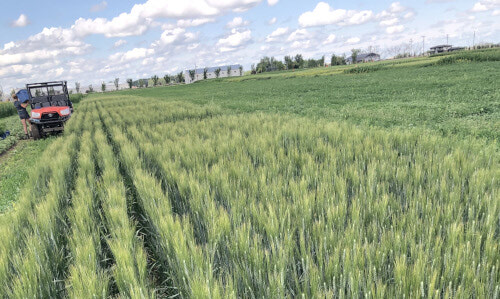 Friday, December 31, 2021
2018-2023
The development of high value specialty crops is crucial for a diversified and robust agricultural industry in Canada. It is very important for on-farm profitability and is a key driver for value added industries.