Our Precision Planting Canola study has been published in the Canadian Journal of Plant Science!
The study looked at the effect of seeding canola using precision planters and conventional air drill seeders at different seeding rates on plant density and seed yield.
In our trials, we used precision planters at 12" and 20" row width (30.5 and 50.8 cm) and seeded at rates or 20, 40, 60, 80, and 160 seeds per m-2.
You can read this study on the Canadian Science Publishing website or open the pdf below! Watch Dr. Gurbir Dhillon's presentation on this study at our 2022 Conference & Trade Show!
Read more about this project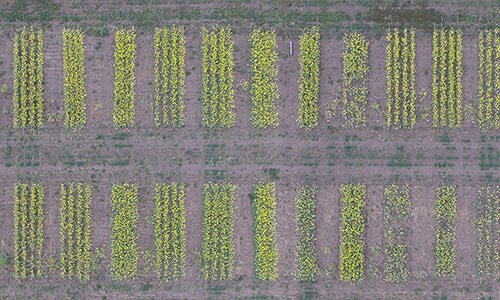 Tuesday, December 31, 2019
2016-2018
Hailstorms can be responsible for significant economic loss to the agricultural sector in Alberta, Canada. Foliar applications of certain fungicides and nutrient blends have been advocated to promote recovery and yield of hail-damaged crop