We need change to ensure agricultural research doesn't fall behind. Without action, the situation will only continue to slide.
If you consider the great challenges facing agriculture: climate change, emissions reductions, sustainability, water quality and biodiversity, and the creation of more value from producing less, we will need to a have well-funded and directed science and innovation sector. New Zealand (NZ) needs to be world-class at research and value creation – innovation is the common denominator.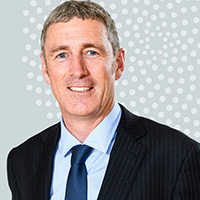 Image Caption: John Foley
We need to re-imagine our science models to give agriculture the best opportunity to contribute to a more prosperous NZ. We have a fragmented and siloed science system characterized by competing agendas and organizations. The structures and funding models drive perverse incentives such as, 'doing science to get published - to be able to get funding, and… to get funding, in order to get published….' The crux of the problem for NZ's science sector is that it takes a short term view of everything.
Everything, almost everywhere, has been reduced to time periods – governments can't wait, the science can't wait, the funds are annually contestable, and businesses want quick wins. The economic system we have, doesn't allow science enough time to figure things out


It requires fundamental change and this change needs to be driven by bold visions for the future. Embracing a new economic model can achieve bold change that recognizes governments, the private sector and society can solve these challenges together. This philosophy is known as Mission Orientated Innovation, and this is an approach to solving complex challenges within sectors and across societies. A central pillar of this framework is collaboration.
John Foley is a Nuffield Scholar and Senior Seed Production Agronomist at PGG Wrightson Seeds (PGW Seeds) in New Zealand. There, he oversees 171-hectare research farms and researches seed production and precision agriculture. His research helps the company produce seeds for domestic and international markets.
He views the arable sector as a prime example of innovation and collaboration, working to advance it. At PGW Seeds, he has done extensive work in Uruguay, Argentina and Brazil to assist in the development of seed production capabilities in these countries.
Listen to Global Agriculture Research Updates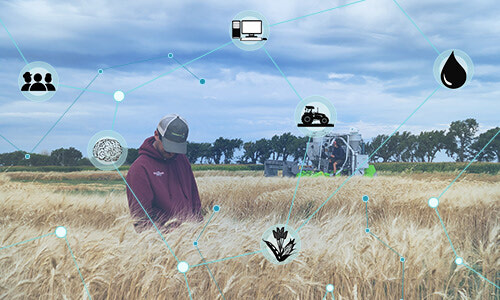 A great opportunity for southern Alberta's agriculture community to come together and share knowledge, brainstorm ideas, and make connections. Plus, you can listen to our experts share updates on Farming Smarter's research from this year!