Take advantage of fantastic learning opportunities this year with our outstanding summer events. We have two new opportunities for southern Alberta professionals to increase agriculture knowledge through.
Our ever popular annual Field School and Plot Hop return in 2023. Join us for a day of learning in the research plots June 15 and July 13.
This year, we continue the conversation on strip tillage and show off new advancements in soil health initiatives at our Field School! We have exciting new practices to share to reclaim and improve soil quality on southern Alberta farms thanks to the Weston Family Foundation Soil Health Initiative and RBC's Tech for Nature grant.
Our Plot Hop offers a great chance to learn about pesticide and herbicide management, as well as crop inputs! Dr. Charles Geddes returns for an update on herbicide resistant weeds, and Dr. Randy Kutcher will join us to deliver insights on diseases like stripe rust and fusarium head blight from 2022. Our intrepid Agronomy Research team will provide an update on the trial with our favourite name – the Maximizing Barley Yield While Minimizing Lodging study, aka MBYWML (Mimby-wimble), or Mimby for short!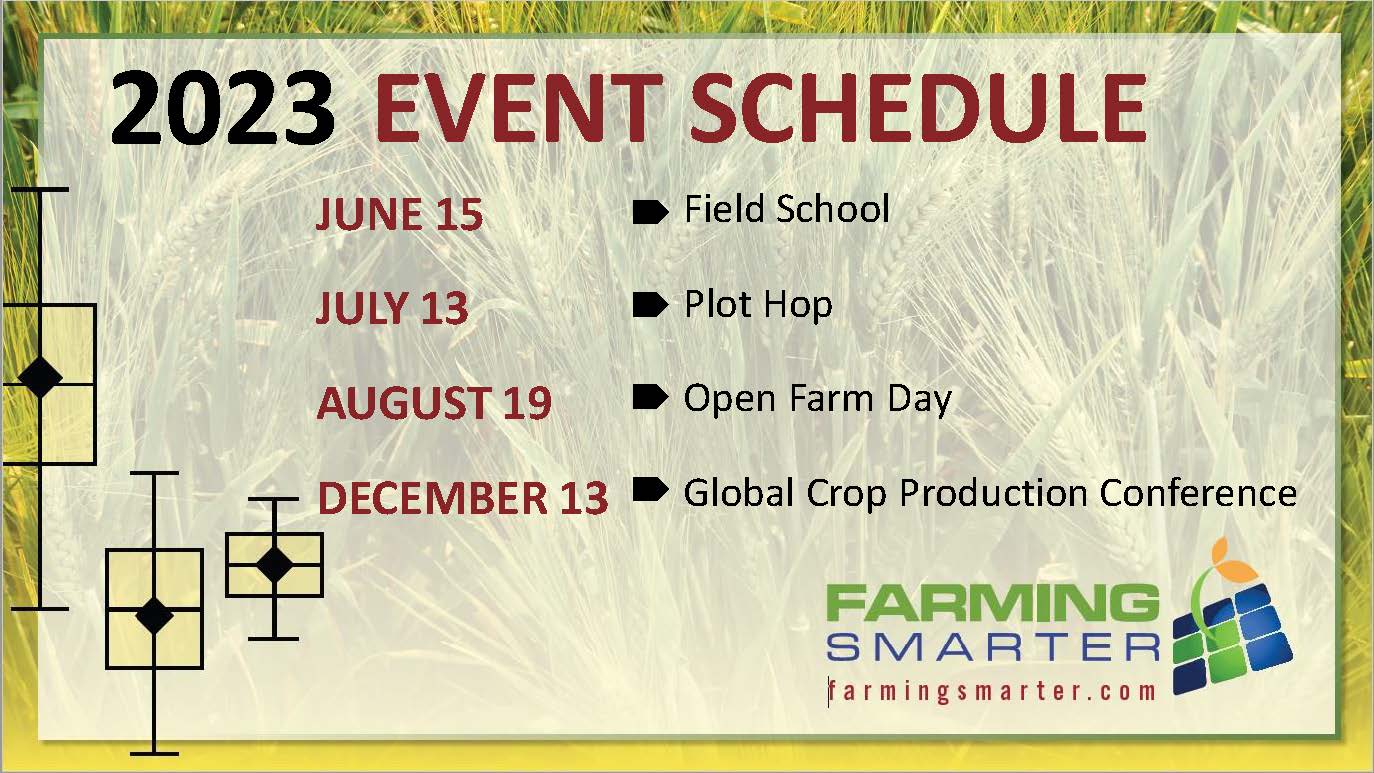 Don't miss out on these fantastic opportunities to learn what you can do to improve the nature of your farm!
Summer comes fast, so save the dates today! We hope to see you there!