Give yourself six opportunities to grow your southern Alberta market. Make yourself a headliner at Farming Smarter events where the innovative ag community comes to learn and make connections.
Farming Smarter offers multiple 2023 Partnership Opportunities. You can buy a pre-bundled package, a custom marketing agreement or pick targeted strategies that suit your needs and budget.
Act fast! Especially if you want one of the comprehensive, high value packages that deliver you maximum benefit. Read all about the offers big and small in the Partnership Opportunities booklet below. Download the package booklet and booking form as well!
Invest in two great organizations at once! Your business and Farming Smarter - southern Alberta's agriculture innovation hub.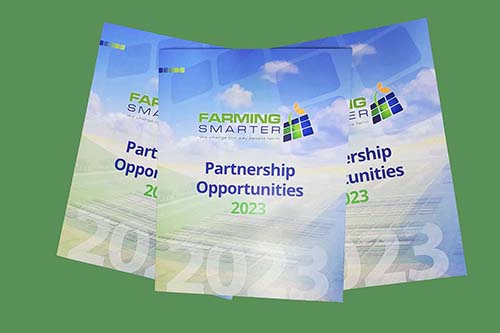 Here are the dates and events to fit into your marketing plan:
Make 2023 the year you partner and expand!