Project Abstract

This project aims to design a large-scale biobed at Farming Smarter to ensure we are biofiltering all our rinsate. A mobile unit will be built to promote the adoption of on-farm pesticide rinsate biobeds and demonstrate their potential in helping food producers reduce water contamination by pesticides. We will accomplish this by using first-hand knowledge of biobed operation and construction while implementing an on-site permanent biobed here at Farming Smarter. Sharing and using these skills along with demonstrating the results to event participants and area producers aligns with our goal to aid the Alberta Farming Community.

Project Details

Timeline
2019-2022
Principal Investigator:
Ken Coles


Farming Smarter

Project Contact:
Jamie Puchinger
Funded By:

Canadian Agricultural Partnership (CAP)

Farming Smarter
Project Objectives
100% of Farming Smarter rinsate is biofiltered by 2020
Assist farmers to implement a biobed on their farm
Methods

Treatments

A demonstration biobed easily accessible and actively used to remediate pesticide waste from the research farm will help promote on-farm adoption. In addition, the research farm represents a worst-case scenario where we use a large number of different pesticides annually (more than 50 pesticides) and generate a large volume of rinsate due to the multiple changes of tank mixes required daily to spray small plots with different crops and requirements.

A mobile biobed system was built on a 14 foot aluminum trailer which is available for interested persons to take and model their construction off this unit.



Results
Three employees took 2 days to assemble the biobed at Farming Smarter. The number one issue we faced was not having enough power at the site. This initially caused problems with the timers and pumps. If more than one pump cycled on at the same time, it drew too much power and would trip the system. When the system was tripped the timers reset and didnt operate.
A diversion valve should be installed between the collection pad and storage tank. When rain is in the forecast you can divert the rainwater to avoid flooding from the system.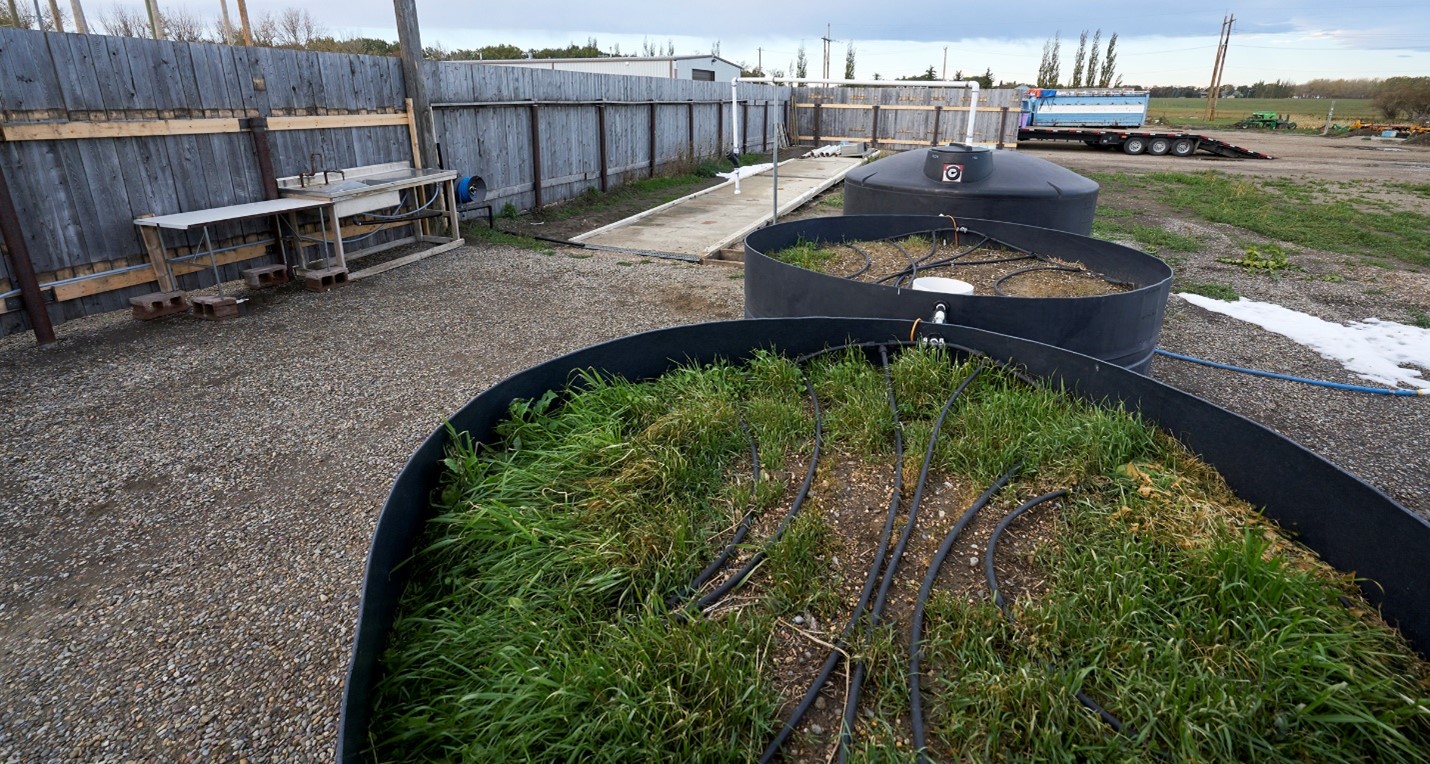 Figure 1. Photo of biobed after 1 season of use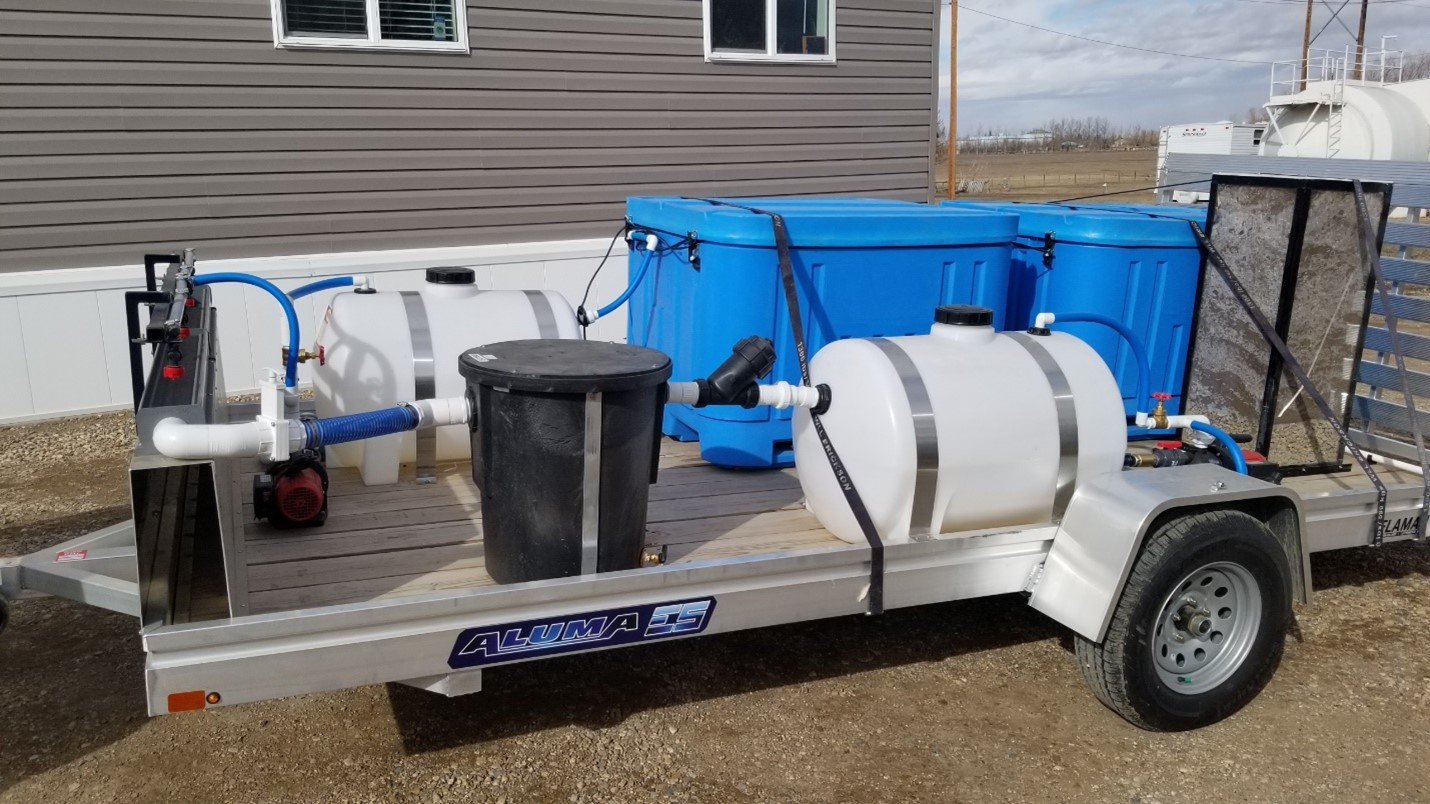 Figure 2. Mobile biobed trailer
Recommendations
Build a biobed on your farm today!
Biobed construction, operation, and maintenance manual

This manual provides information on the design, construction, operation and maintenance of pesticide rinsate biobeds in Canada. It is written from a Prairie perspective but most of the information is applicable or easily adaptable to other regions in Canada. The information presented borrows heavily from the extensive European experience which was enhanced by four years of laboratory and field studies, as well as three years of recent testing of the proposed design in Saskatchewan and Alberta. Because there are
still some information gaps, the manual is expected to be updated as new knowledge is gained.
Quote to build your own biobed
Southern Irrigation worked with Farming Smarter to build a parts list and package price to build a biobed. Quote is from 2019 and prices are not guaranteed to be the same.
Project playlist
Articles
Friday, March 19, 2021
Biobeds are a low cost, simple way to responsibly handle pesticide rinsates and maintain healthy water and soil. Farming Smarter installed one and they're making it easier for others to have one too.
Friday, April 24, 2020
Farming Smarter wants individual farms across Alberta to build a pesticide rinsate biobed system. To facilitate this initiative, it built a mobile biobed on a trailer this winter to guide producers interested in assembling one on their farm.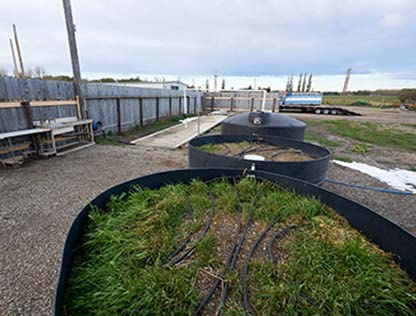 Monday, March 30, 2020
Dr. Claudia Sheedy and Farming Smarter want you to build a biobed to manage pesticide rinsates on your farm.
Friday, April 26, 2019
Biobeds offer a safe way to dispose of pesticide rinsate on a farm. It can be easy to overlook the potential effects of disposing of pesticide rinsate but this is where the great benefits of a biobed come into practice.