Project Abstract

This trial is takes key findings from Farming Smarter's small plot precision planter research program and evaluates performance in a real-world field environment, fostering adaptation development and adoption.

This project is one component of a broader precision planter research program
Field activities have been supported by nearly a dozen different farmers who have hosted trials on their farms, and lent equipment to facilitate trial implementation
Alberta Ag Centre and Kubota Canada have supplied planters for use in this research.

Project Details

Timeline
2019-2022
Principal Investigator:
Lewis Baarda


Farming Smarter

Project Contact:
Lewis Baarda
Funded By:

CAP (50%), Farming Smarter (50%)
Project Objectives
Short Term Objectives

Long Term Objectives

Evaluate performance of both seeders in a field setting using rigorous on-farm trials.

Generate a robust data package through facilitated on-farm research.

Compare the effectiveness of both seeders using low seeding rates as well as industry standard seeding rates.

Field validate effectiveness of precision planters and the agronomic benefits they provide for canola.

Assess whether the benefits of narrow row planters observed in small plot research are valid in a field-scale environment.

Learn how to better adapt narrow row precision planters for on-farm use.




Help to foster uptake and adoption of this novel practice.

Achieve the highest yield possible using narrow row precision planters.
Methods

Locations

Black Soil Dry

Vegreville, AB

Brown Soil Dry

Falher, AB

Grey Wooded Soil Dry

Farming Smarter - Lethbridge, AB

Treatments

Design 3 field-scale locations x 3 years each

Factor A - Seeder: planter, air seeder (use producers 10-15" spacing)

Factor B - Seeding Rate: Standard (Industry standard for crop being studied), low (Half of industry standard for crop being studied)



Results

Preliminary Results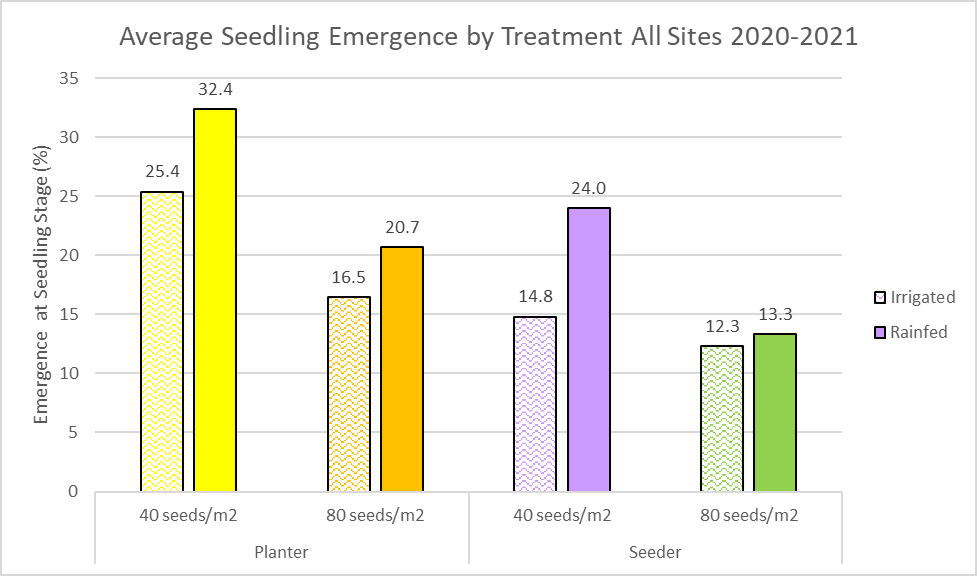 Emergence: The planter demonstrated better emergence under all conditions (high/low seed rate, rainfed/irrigation).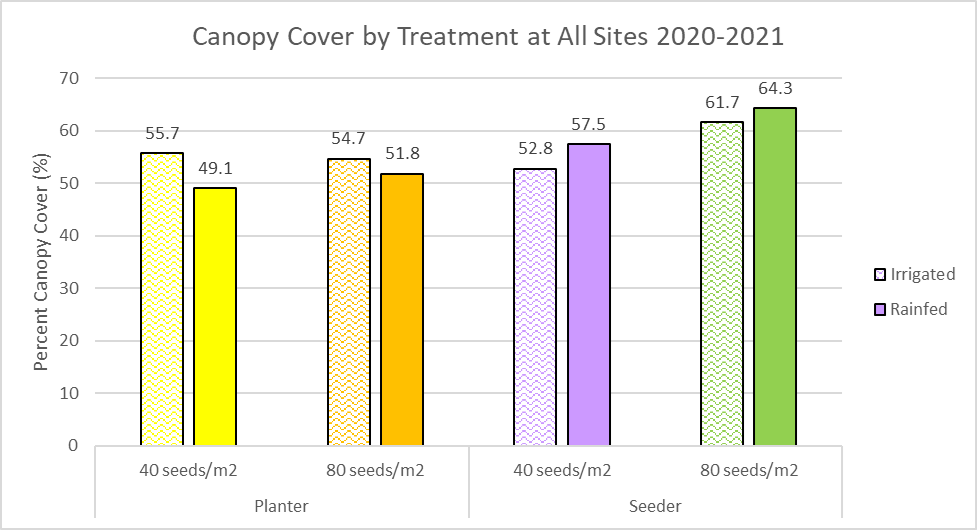 Canopy Closure: Canopy closure shows the degree of crop coverage near the solstice timing when plants are deep into the vegetative growth stage. Results thus far show air seeders have better canopy closure/coverage. This is likely because the seeders being used are on narrower 10" row spacing, while the planters have been set to 15" spacing. The planter therefore must grow more achieve full soil coverage. It is notable that the differences appear to be marginal.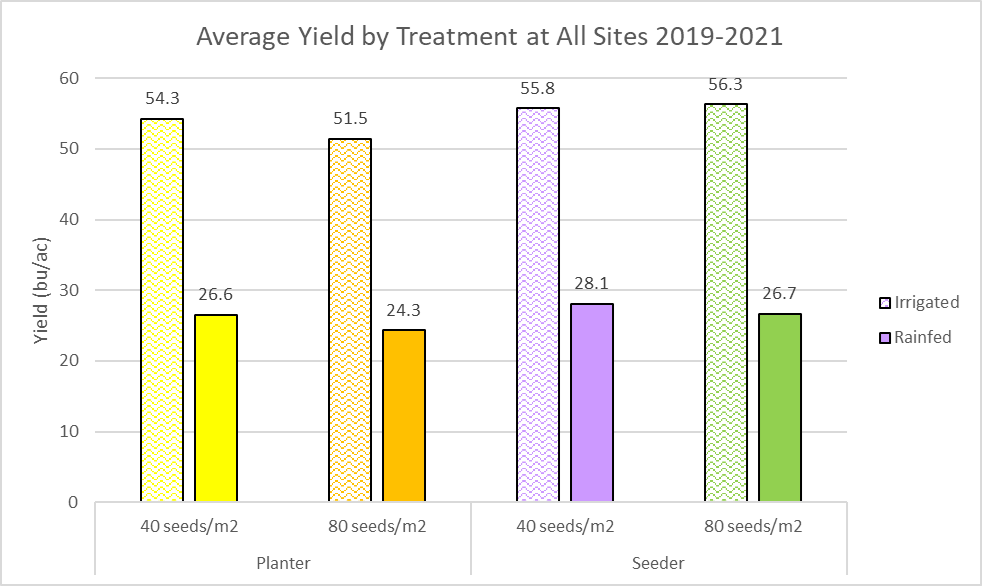 Yield: Across all 8 completed trials, seed yields are very similar for all treatments. Air seeders appear to be slightly out-yielding planters in both rainfed and irrigated environments, however the differences are quite small, and may not be statistically significant.
Recommendations
Recommendations cannot be made before statistical analysis has been completed. Preliminary data and observations do suggest, however, that using planters on 15" rows is an effective alternative to air seeders in both rainfed and dryland environments.
Our experience is showing that comparative performance can vary according to location, conditions, previous crop, soil moisture, etc. Choosing the right tool for the conditions and ensuring it is properly set up is critical.
Be sure to return soon for our complete recommendations!
Media

Check out our video playlist on this project!
Articles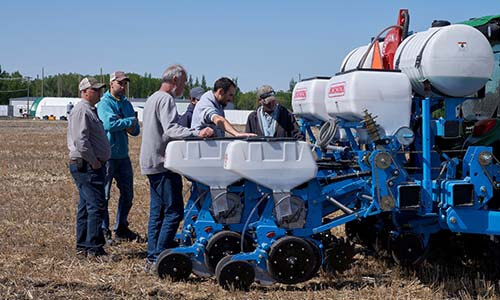 Wednesday, April 20, 2016
Cam de Wolf spent Tuesday setting up the Monosem seeder to plant canola. He and Toby Mandel moved the seed row units to 20 inch spacing.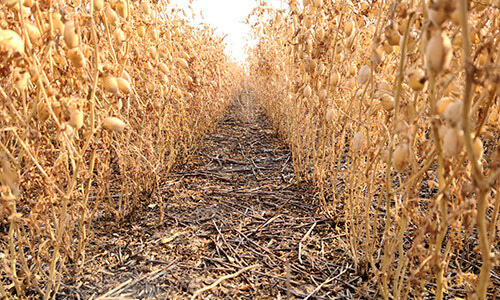 Friday, May 12, 2023
Our Field Tested team wrapped up their Precision Planting project - a field-scale adaptation of our Agronomy Research team's small plot research testing precision planters to air drill seeders.